Welcome Incoming & Returning Students!
The ACLUofC would like to welcome all incoming and returning students to the University of Chicago! We are hoping this will be a great year! Whether you are an eager, young first-year or a seasoned returnng student, please check out the ACLUofC when you return to campus. We will be at the RSO Open House during Orientation Week and the ORCSA Student Activities & Resource Fair during First Week with information about our group and our upcoming events. Please join us!
And please reach out to any member of our Executive Board if you have any questions or wish to receive more information about the ACLUofC.
RSO Open House: Thursday, September 26th @ 11:00am in Reynolds Club Conference Room 019
Student Activities Fair: Friday, October 4th - 3:00pm - 5:30pm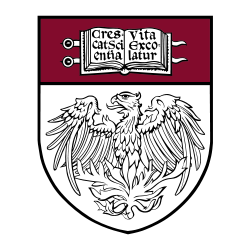 New in Town? Learn Your Rights: Student Rights with UCPD
Come to the annual ACLUofC students rights panel featuring Marlon Lynch (Chief of UCPD and Associate Vice President for Safety & Security), Eleanor Daugherty (Assistant Vice President for Student Life and Associate Dean in the College), and Belinda Vasquez (Associate Dean of Students for Student Affairs).
Tuesday, October 1st at 6:00 in Harper Memorial Library, room 130.
Food is provided
ACLU of Illinois Volunteer Night
What better way to meet like-minded people and feel a sense of accomplishment than to volunteer for your favorite civil liberties organization? So, join us for September Volunteer Night! Volunteer Nights are a great opportunity to meet other civil liberties fans, learn more about the ACLU's agenda and discover other opportunities to volunteer.
Wednesday, October 16th, 5:30-8:30, Dinner is provided.
Directions to ACLU of Illinois HQ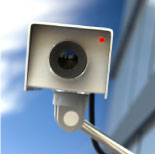 No Place to Hide: The Rise of the Surveillance State and its Threat to the Bill of Rights
Join the ACLU of Illinois and the Chicago Committee to Defend the Bill of Rights for a discussion on surveillance and privacy issues.
Wednesday, October 19th from 1:30pm to 4:30pm
March on Springfield for Marriage Equality
October 22nd is the first day of the fall veto session - our best chance to win the freedom to marry in Illinois this year! Join marriage supporters around the state at the March on Springfield for Marriage Equality and tell Illinois lawmakers it's time to pass marriage for all Illinois families.
Let's TAKE ACTION on the first day of the Illinois House legislative session showing our legislators we stand for the freedom to marry.
Tuesday, October 22nd
Illinois State Capitol Building, Springfield, IL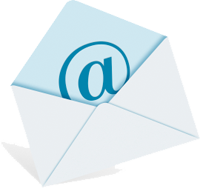 Stay Connected
Join the ACLUofC mailing list for updates and information. Check out the link on the right to sign up!
The ACLUofC is the University of Chicago's undergraduate chapter of the American Civil Liberties Union (ACLU). The ACLU is nation's premier defender of civil liberties. We, the campus chapter, seek to extend the great history of the ACLU to our campus.
Our primary goal is to foster awareness and education of civil liberties issues in the University community. You can find out more about our mission and goals by clicking the "About" link.
We hold regular meetings every Wednesday at 8:00pm in the Bartlett Trophy Lounge. Our first meeting of the 2013-14 academic year will be Wednesday, October 2nd. All are welcome!