Working for the ACLU (Joint event with CAPS)
Join the ACLUofC and the University of Chicago CAPS and learn about working in and for the ACLU. Featuring Ed Yohnka, Director of Communications and Public Policy for the ACLU of Illinois; Khadine Bennett, Staff Attorney for the ACLU; and Maureen Loughnane, Development Officer for the ACLU. Free food and drinks!
Wednesday, January 26 at 6:00-7:30 in Harper 130
The Story of Temple Drake (1933)
Come watch "The Story of Temple Drake", co-hosted with Doc Films. The film widely considered to have caused the initiation of government censorship of Hollywood movies in the 1930s, 40s and 50s.
Tuesday, February 1 at 7:00 in the Max Palevsky cinema in Ida Noyes Hall.
Freedom to Marry Annual Reception
Come support the Chicago community with dancing, free drinks (21+) and information on current Illinois legislature.
Tuesday, February 8th, 6:30-9:30, Mexican Museum of Art, Pilsen
State of the Supreme Court Panel Discussion
Join the ACLUofC and UChicago students for a discussion about the current state of the Supreme Court, with U of C law professor Geoffrey R. Stone appearing as a panelist.
Wednesday, February 16 at 7:00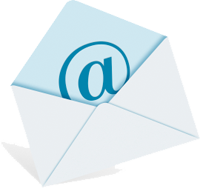 Stay Connected
Join the ACLUofC mailing list for updates and information. Check out the link on the right to sign up!
The ACLUofC is the University of Chicago's undergraduate chapter of the American Civil Liberties Union.
Our primary goal is to foster awareness and education of civil liberties issues in the University community. You can find out more about our mission and goals by clicking the "About" link.
We hold regular meetings every Wednesday at 8:00pm in the South Lounge of the Reynolds Club. All are welcome!